We have HUGE news… and we just can't keep it quiet for one more second!
For Immediate Release: November 2, 2021
Contact: Kathryn McLeod, Thrive Global Project
Email: [email protected]

Stronger Together: Two Charlotte Global Development Nonprofits Join Programs to Strategically Align with 9 United Nations Sustainability Goals
(CHARLOTTE, NC) Today, the Boards of Thrive Global Project (TGP) and The Lunch Project (TLP) announced that TLP is merging into TGP programming, effective November 1, 2021. Committees formed by the two organizations have been working together to join the programs for the better part of six months.
The Boards of the two organizations believe that by adding The Lunch Project to the footprint presently covered by Thrive Global Project, the combined organization will better unify and serve the local and global community at large. By joining together, the work of the two organizations meet 9 out of 17 United Nations Sustainability Goals.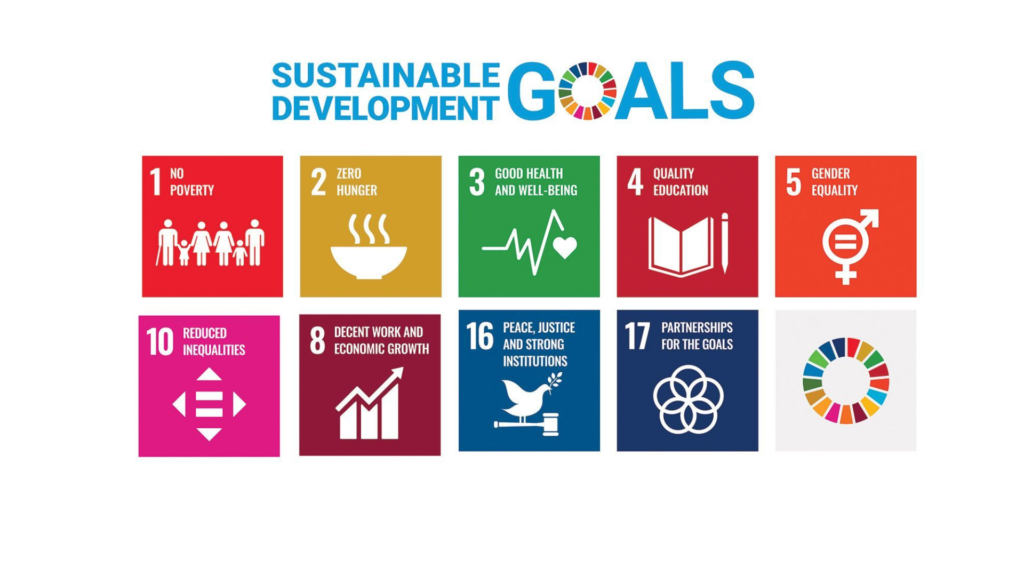 Thrive Global Project's leadership team and Board of Directors will continue to remain in their roles under the consolidation and TGP will deepen their existing partnership with The Foundation for Tomorrow as their Operating Partner in Tanzania. The previous Board of Directors of TLP will remain engaged as an Advisory Board under Thrive Global Project. All stakeholders celebrate the program collaboration and its positive impacts on the local and global communities.
Since Thrive Global Project's founding in 2017, the organization has served over 20,000 students on a local, national and global level by providing programming, school supplies and resources to empower students to increase social capital. "TLP gives kids the fuel to THRIVE in the classroom by providing lunches. We knew that by coupling our backpack program with their lunch program, we could make an incredible impact on these communities for generations to come," said Grace Moyd, TGP Executive Director. "Furthermore, to have two Charlotte nonprofits have such an incredible impact in the small towns at the base of Mt. Kilimanjaro in Tanzania, Africa showcases incredible sustainability and collaborative efforts of two organizations."
"I am thrilled about the new opportunities and resources The Lunch Project's merger with Thrive Global Project will provide. TLP has successfully grown to provide funding for six community run lunch programs in Tanzanian primary schools during its ten years in operation" said Tricia Sistrunk, Former Executive Director of The Lunch Project and current TLP Advisory Committee Member. "The timing of this as well as the commitment and passion behind both of these organizations gives TLP an amazing opportunity to build upon its success." Sistrunk will remain engaged in the program by serving on the TLP Advisory Board.

The merged programs not only increase the social capital of students and families by providing lunch, school supplies and resources for thousands of Tanzanian students, but also increase the economic mobility by employing the parents to help prepare these meals and purchasing corn meal, sugar, milk, and almond flour from local farmers. This community driven program will now serve over 5,000 Tanzanian families annually with it's combined programming.
Together, the programs will impact over 10,000 students, parents, teachers, and community members annually.
For more information, contact Kathryn McLeod at [email protected]
####
About Thrive Global Project
Thrive Global Project provides disadvantaged students around the globe with educational resources to empower them in life and in the classroom. We believe that families are the backbone of communities and that education is the core that strengthens families, builds communities, and impacts lives for the better.
We are steadfast in our mission to remove barriers to achieve quality education experiences, economic mobility, increased social capital, and racial equity by providing the tools and support that might otherwise prevent success. Our goal is to increase individual opportunity and empower students through sustainable education resources and programs that engage students, to then empower families.
Additional information may be found at thriveglobalproject.org
About The Lunch Project
A dime a day feeds a student lunch in our Tanzanian community. A single dime sparks the excitement in learning. It sparks local families' empowerment with earned income for cooking the lunches. It sparks the economy in purchasing corn meal, sugar, milk, and almond flour from local farmers. All those sparks – all those filled bowls and bellies – those sparks are igniting and empowering thousands of people in Arusha. Over the last 10 years, TLP has changed thousands of lives in Arusha, Tanzania.
Additional information may be found here.
About The Foundation for Tomorrow
The Foundation for Tomorrow (TFFT) addresses vulnerability through the power of quality education. With consistent and thoughtful investment in students and teachers in Tanzania, we offer orphan and vulnerable children the opportunity to succeed.
Additional information may be found here.
Comments are closed.