Thrive Global Project Annual Gala Goes Virtual!
We are excited to announce that the Thrive Global Project Gala has gone virtual for 2020!
On Thursday, November 19th, we hope you and your family will join us from the comfort of your home to help us celebrate our third birthday! We are beyond excited for you to join us to meet some of Thrive's scholars and partners, to hear stories of impact and get behind the scenes peek at some of our favorite highlights of 2020!
We know this is going to be a truly incredible night and we promise you will not want to miss it!
Ticket Packages
We have different tiers of ticket packages available for you to have a fun night at home with your family! We know that most of your days are spent in front of a computer, so take a break from your computer and join us on your smart TV and count yourself in for our Virtual Gala!
Sponsorship Opportunities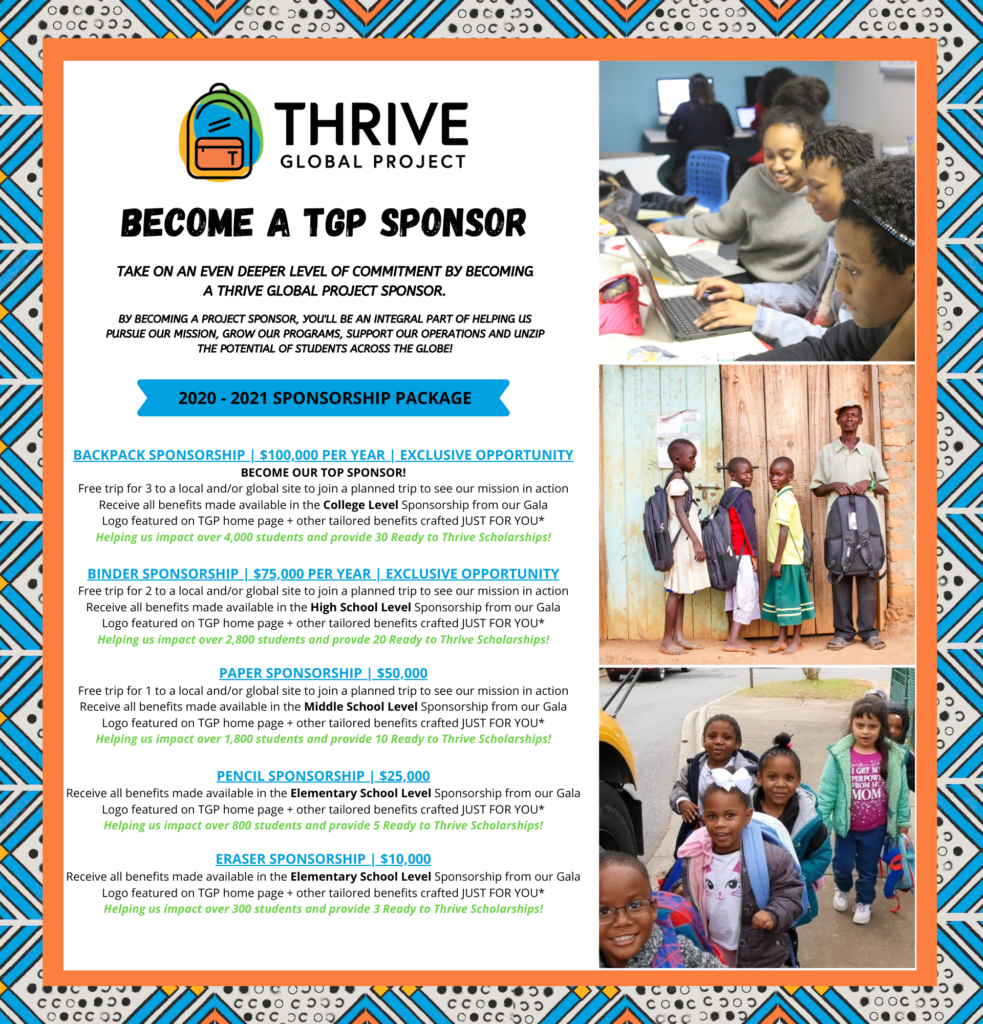 Interested in sponsoring the Gala? Contact Kathryn.
Comments are closed.